Do you have negative beliefs about yourself that you want to change?   
Reboot Your Mind with The Meta Yes: Meta No Belief Change Patterns Audio Course 
 Ten years of testing
 Thousands of users
AND
It can be yours.
       Do you believe things about yourself that you wish you didn't?
When you've got negative or limiting beliefs about yourself  you don't need a degree to know it.  You know you believe things about yourself, your abilities, other people and the world, maybe even your future that you wish you didn't.
But
You might not know how to change those beliefs.
You might have tried and failed.
It's time to start successfully changing beliefs and I have some good news for you. I can help you eliminate negative beliefs and I'm talking about making real changes that you can see and hear and feel in your life.
Many people think changing beliefs has to be hard. The truth is that changing beliefs can be as simple as YES and NO. Don't believe me? Well, read on and I believe (grin) I can convince you that what is on offer here is the real deal.
Get a free track from the Reboot Your Mind Program!
Listen to a free track online or Tweet it & Get the track to listen to at home.
Audio clip: Adobe Flash Player (version 9 or above) is required to play this audio clip. Download the latest version here. You also need to have JavaScript enabled in your browser.

Tweet&getit is powered by Viuu
                Why Should I Change my Beliefs?
Ask yourself – are you sick enough yet of the ones you have?
In any case, you're designed to grow and change for the better. Unless you've given up on life you naturally want to do more, be more, have more. Sometimes changing beliefs is just  a way to end the pain of a certain way of thinking. At other times you want to transcend your limits, and break out of the self-imposed prison you're in. Changing beliefs can be like seeing for the first time not only things that were always there but a greater glimpse of your full potential – always a motivating sight.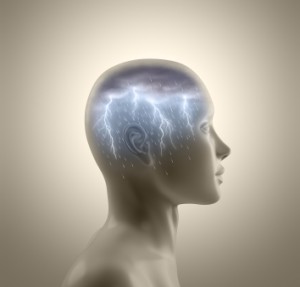 What does it take to change a negative belief?
If you think about it, beliefs must be different from ordinary thoughts because you change your thoughts easily from moment to moment – but beliefs are still there even when the thought has gone. In order to change limiting beliefs:
You need to know how belief and belief change works - it's like demolishing – when you know where to place the explosives it's much easier.
You need to use a process that targets the belief's weak points with enough 'explosive' to take them down.
You need the hidden (but actually quite obvious) ingredient for rapidly changing beliefs.
You get all of this in Reboot Your Mind with The Meta Yes: Meta No Belief Change Patterns Audio Course
And here comes the even better news…
I'm going to show you how to install 'new' more empowering beliefs as well
It's not always enough just to destroy the old beliefs. Sometimes that will free you up to take the actions you want to take. But sometimes you need to replace the old belief with something more empowering and life affirming. Heck, sometimes you might want to install some new core beliefs just because you want to!
How about changing your financial destiny by destroying the idea you're no good with numbers and installing the idea that

every day I can increase my financial intelligence?

How about enjoying life to the full by ridding yourself of conditional self-esteem and affirming that

I am unconditionally valuable?

What would it be like for you if you believed you're opinion was just as important as anyone else's – and if they don't like it –

that's their problem?
What would you like to believe about yourself that, if you did, would transform your life?
FREE AUDIO: Reboot Your Mind: One Belief at a Time.
This five minute thirty-seven second (5:37) talk comes with the full course and explains the power of YES and NO in your life and why it is more important than you might think to take control of these powers. If it sounds too good to be true or even a bit wacky then remember it's just different and as the saying goes:
 If you want a different result – you need to DO something different.
Tweet & Download a free track from the course and listen now!
Reboot Your Mind: One Belief at a Time

Tweet&getit is powered by Viuu
Why Don't Some Belief Change Processes Work?
Well, they all do – to an extent.  But even the most famous ones such as The NLP Submodality Belief Change (you can find it on google) miss out on a crucual piece of the process. Few NLP trainers will openly admit the fact that it doesn't consistently work. At first, it seems to but then you get the rubber band effect – the old belief just snaps back into place and the change is lost.
All beliefs take place at higher levels of mind.  To change a belief you need to get to talk to it's  'boss' – most attempts at changing beliefs 'talk' to a secretary at a lower level and it's hit or miss whether the message gets passed up! However, when you know how to deal with in the higher levels you're can expect more consistent success.
This crucial issue for changing beliefs is addressed in :
Reboot Your Mind: The Meta Yes: Meta No Belief Change Patterns Audio Course
Yes, I'm interested – What do I get for my hard-earned cash?
12 INSTANTLY DOWNLOADABLE audio tracks  including:
Why Change Beliefs?
What are Beliefs and how do they work?
How to choose which beliefs to change
The Meta No Belief Change Pattern – for destroying negative and limiting beliefs
The Meta-Yes Belief Change Pattern – for installing dynamic new beliefs
How to generate the emotional energy for change
and much more!
PLUS – A 46 page PDF Instruction Manual to the Meta Yes, Meta No Belief Change Audio Pattern (with email support as needed.)
And these real Bonuses
As a special bonus I'm going to give you a downloadable PDF copy of my book Personal Keys to Self-Help Success, a inspirational and insightful 120 page guide to what really works in personal development.
 I'm also going to give you access to my best-selling 14-part audio course: The Personal Powerpack: Confidence and Self-Esteem building Audio. These are no mere affirmations of how great you are – this is cutting edge personal development technology designed to help you set new frames of esteem that impact every area of your life.
 The Reboot Your Mind manual plus the downloadable audio and Personal Keys to Self Help Success AND the Personal PowerPack free is yours for ONLY $40.
 Click here to purchase through ClickBank
Who am I?
I'm Joshua Cartwright, Associate Certified Meta-Coach, NLP trainer and a user of personal development technologies since 1993. I'm the author of Personal Keys to Self-Help Success,  and Is Self-Esteem a Big Con?, contributing author to Peculiar Marketing and the Sourcebook of Magic 2 (a book of change patterns), proof editor of Whispering in the Wind and Sourcebook of Magic 1 and writer of over 100 internet articles on popular sites such as Change Your Thoughts and pickthebrain.com. I've had over 10 years experience using the patterns in this audio and use it myself to change beliefs. Because I believe so strongly in the effectiveness of what you are getting in Reboot Your Mind: The Meta Yes/No Belief Change Audio Course I'm going to be available for email support within 24 hours of receiving your message. These patterns, like any personal development technology, are not perfect, but they work because the author L.Michael Hall P.hd understands the structure of human consciousness and how beliefs are created. His work has led to thousands of people around the world changing beliefs and living fuller lives.
 PS. Not sure? If you only want the Reboot Your Mind manual without the bonuses or download audio you can get that instantly for $20 by clicking here. This excellent product still comes with full email support.
Guarantee
I believe you will be happy changing beliefs with this product. But if you find it's not for you then Clickbank and I have an arrangement that you can get a refund within 60 days of ordering. You can also keep the bonuses – my gift to you.